Air Freight (Door to door delivery)
Sea Freight (20/40 container, conventional, RO/RO)
Overland (Groupage/Full load truck, wagon)
Combined Sea/Land
Transit via Iran to/from CIS countries
Fair & Exhibition handling
Project Services
Packing, Storage, Insurance, Custom Clearance
INTRODUCTION TO DELTA BAR SERVICES :
A) IMPORT TO IRAN

1- DIRECT TRUCK
Shipment of cargo from all major industrial cities in Europe and Central Asia by
direct trucks of different nationalities (Iranian, Bulgarian, Turks, Uzbek, Etc...) at
most competitive prices.

2- GROUPAGE TRUCK
Collection of groupage cargo from suppliers factories at any place in Europe and
onforwarding by daily truck dispatch from our terminals in major industrial
regions to Iran.


3- VESSEL AND TRUCK
Shipment of cargo conventional or / containerized from FOB all major ports in Europe, Canada, U.S.A. and Far East via Turkish Ports or Bandar Abbas to all destinations in Iran. In case of Ex works delivery can also provide inland haulage from suppliers factory to FOB particular port.

4- DIRECT RAIL
Shipment of cargo with or without containers from all European origins via west route to Djulfa and via east route to Razi.

5- DIRECT VESSEL
Shipment of cargo from all major ports in the five continents by
Conventional/Containerized/Ro—Ro Vessel to southern Iranian Ports.

6- AIRFREIGHT SERVICE
From all major Airports in the five continents to Tehran Airport.

B) EXPORT FROM IRAN

1- DIRECT TRUCK
From any place in Iran by direct Iranian trucks or other nationalities to CIS and
Europe at most competitive prices and shortest period.




2- CONTAINER


Positioning and loading of empty 20'/40'
containers from any place in Iran, inland
haulage to B.I.K./B.Abbas and Sea shipment
by container vessels tofree arrival container
particular ports in the five continent.
3- AIRFREIGHT
Collection of your export cargo from your warehouse, inland haulage to Tehran
Airport and Air freight to all major Air-ports in the five continent.

C) DOOR TO DOOR
Collection of goods from any place in the world and free house delivery to
consignee's warehouse in Iran vice versa.

D) TRANSIT VIA IRAN
Transit of cargo from free arrival entrance Iranian customs (Bazargan, Astara,
B. Abbas, Mehrabad Tehran, Etc.) for incoming cargo to the domestic
destinations, neighboring and CIS countries.

E) EXHIBITION
Handling of exhibition cargo to/from Iran including all necessary services
temporary custom clearance, inland haulage, delivery to the stand,
unpacking/repacking, etc...

F) PROJECT SERVICE AND CONSULTANT
Our project experts are ready to consult and provide all requirements for a
project.

G) CUSTOM CLEARANCE
Clearance of goods from the custom house all over Iran and delivery to
clients own warehouse.
H) INSURANCE
Our insurance consultants are always available to fulfill transport
insurance requirements.

" IRAN IMPORT HANDLING INFORMATION "
AIR FREIGHT: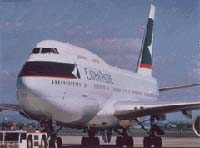 It is necessary to consign MAWB to Delta Bar and notify the real consignee. Freight collect and consolidation is possible provided prior confirmation proper documentation. For consolidated cargo it is necessary to put marks plus Nrs. as per manifest on individual packages and mention HAWB Nrs. on the MAWB and MAWB on each HAWB. Free house delivery can be arranged with prior confirmation provided import permit is acquired by the consignee. "ATA" carnet is not allowed in Iran.
SEA FREIGHT:

Ocean B/L consigned to Delta Bar and house B/L consigned to the real CNEE. Original ocean B/L plus copy house B/L should be received before arrival of the vessel.
OVERLAND:
Preadvise is required by faxing a copy of CMR, manifest and B/L, the value of goods must be mentioned on the carnet TIR of truck. In case of groupage truck a copy manifest stamped by custom of origin must be attached to the carnet TIR.
DOCUMENTS REQUIRED FOR CUSTOM CLEARANCE:
Original B/L, commercial invoice, certificate of origin, packing list, certificate of insurance. Custom clearance is possible only if import permit is acquired by CNEE before date of B/L.
DOCUMENTS REQUIRED FOR CUSTOM TRANSIT FORMALITIES:
- Original Master B/L consigned to Delta Bar with remarks:
"Transit to ...... by Delta Bar".
- Copy HB/L for destination ...... .
- Copy commercial invoice
- Copy packing list
- copy certificate of insurance covering transport up to ....... .
"COUNTRY INFORMATION"

| | | |
| --- | --- | --- |
| Ports: | | Distance to Tehran: |
| Bandar Abbas | (Persian Gulf Port) | 1563 KM |
| Bandar Imam | " " " | 927 KM |
| Bandar Bushehr | " " " | 1196 KM |
| Bandar Chahbahar | " " " | 2322 KM |
| Bandar Khoramshahr | " " " | 1001 KM |
| Bandar Anzali | (Caspian Sea Port) | 380 KM |
| Bandar Noushahr | " " " | 194 KM |

Airport : Mehrabad Tehran Airport, Tehran Imam Khomeini Airport (IKA)

GMT: +3.5 hrs


| | | |
| --- | --- | --- |
| Borders: | Distance to Tehran: (KM) | Distance to B. Abbas: (KM) |
| Astara (Azarbaijan) | 505 | 1785 |
| Bajgiran (Turkmenistan) | 1105 | 1790 |
| Bazargan (Turkey) | 880 | 2100 |
| Djulfa (Armenia) | 738 | 1950 |
| Dogarun (Afghanistan) | 1078 | 1672 |
| Incheborun (Turkmenistan) | 600 | 2122 |
| Khosravi (Iraq) | 712 | 1855 |
| Lotfabad (Turkmenistan) | 1172 | 1857 |
| Mirjaveh (Pakistan) | 1651 | 827 |
| Nurduz (Armenia) | 795 | 2010 |
| Sarakhs (Turkmenistan) | 1080 | 1767 |
---
© 2001-2008 Delta Bar Co. - All rights reserved
Designed by